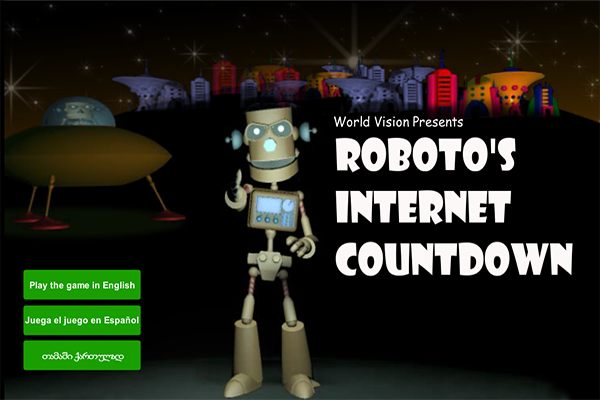 Project: Roboto's Internet Countdown online and Mobile Game for World Vision Inc.
Role: Instructiuonal Designer/Developer
Year completed: 2015
Software/languages used: Unity3D, 3D Studio Max, Muvizu, After Effects
Description: Designed and programmed this intensive multi module online educational game for childrern 9-12 and 13-17 about Internet Safety in multi languages for international distribution. Extensive use of 3D RPG format with 2D games missions. The game contained 4 avatars for each age level and integrated four types of games evaluating internet terms and definitions, online etiquette , typical social media problems and cyber stalking scenario games.
Click here to sample the game.