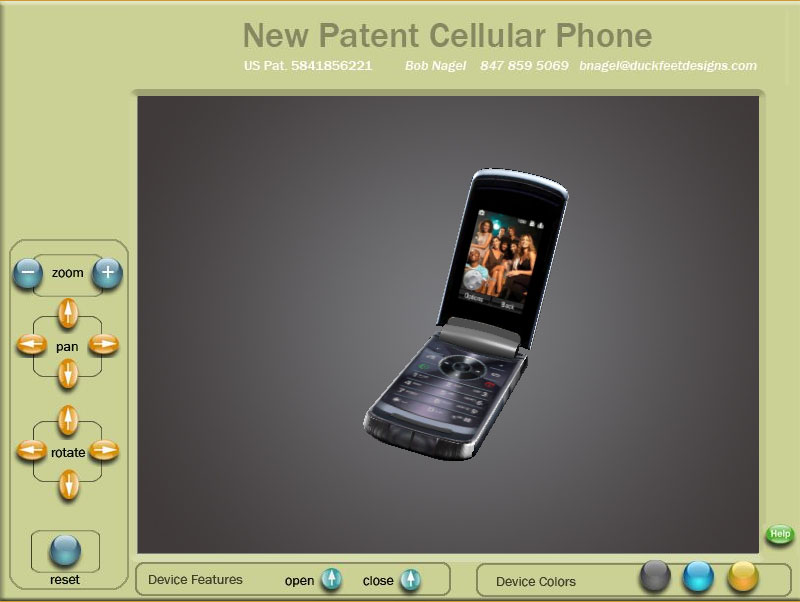 Project: Patent Product Marketing Real time Interactive 3D Template
Role: Instructional Designer/Developer/Artist/Modeler
Year completed: 2012
Software/languages used: PHP, HTML, MSQL, CSS, 3D Studio Max, Flashbuilder, Unity3D, Photoshop
Description: Developed a 3D  product demo template  360 interactive rotation and zoom. Demonstrate 3D products with interactive interface which allows the selection of different colors and  virtual prototyping and animations in real time.
Drag the mouse across the image below to begin.
Client: Harshaw Research Inc.
We needed a application that would allow a virtual inspection of patent devices and virtual prototypes for this patent service company.
Solution: I developed an application that would allow the importation of CAD files and an XML data page that allows rapid application developement for the many patent applications and marketing services of this company.